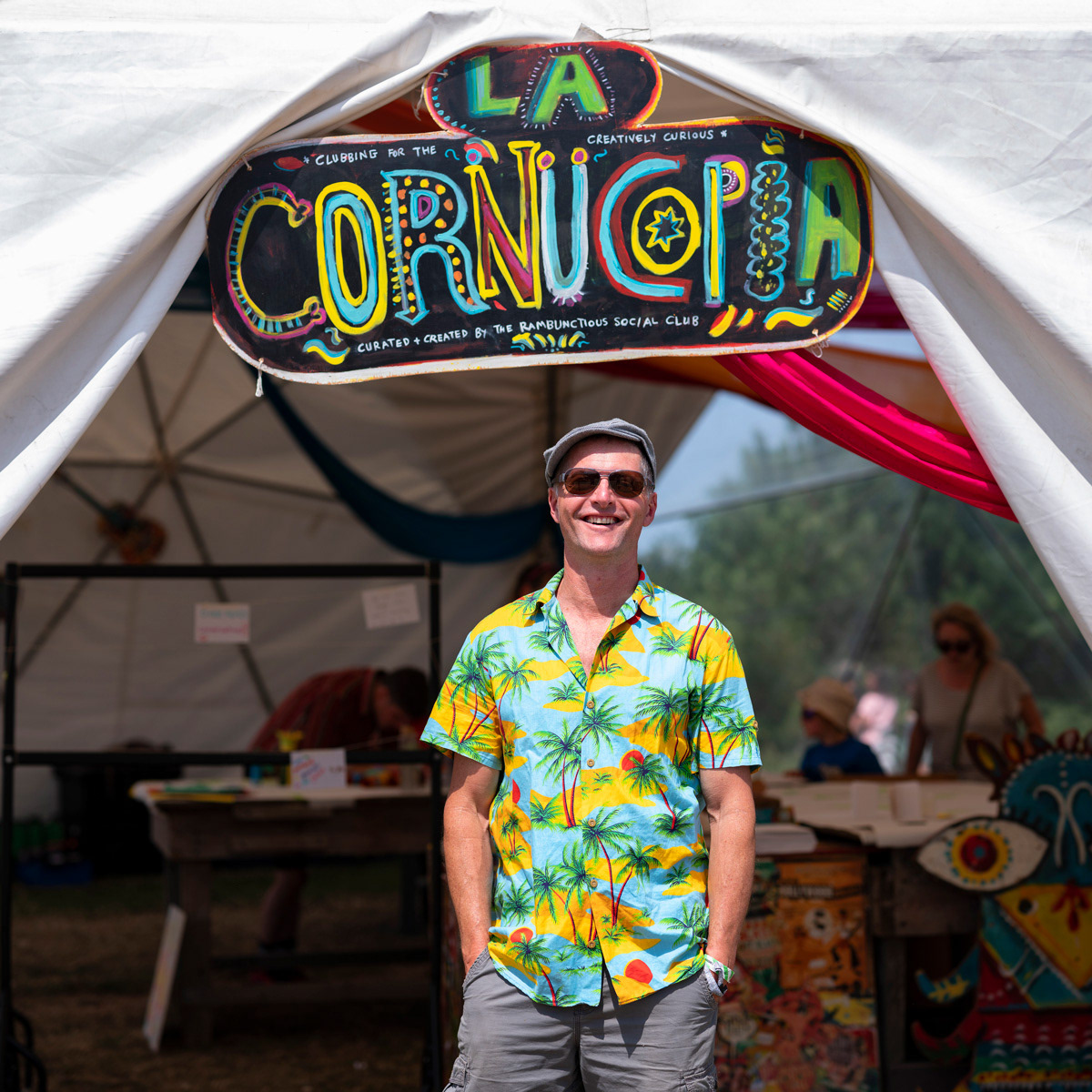 The Rambunctious social club - 'Clubbing for the creatively curious.' 
Rambunctious has been exciting venues across the South west for 12 years with their unique blend of artful raucous revelry, dextrous DJ's and ingenious interactive play, topped with their huge annual infamous November 'Mexican night of the dead Ball'. 
Melt in the glow of blazing balkan baselines, latin fire, sparks of Electric swing ... navigate your mambo and let your groove gigolos Hodguez and Griff magic up your mojos and appease your creative hunger!  
Rambunctious have played at festivals far and wide including Bestival, Port Eliot, Tropical Pressure, The Great Estate, Little Big Festival. 
Collaborations with many nights including Love Carnival with Movimientos, Continental Drifts have led to many fruitful partnerships. 
Playing and collaborating with a long list of Musicians, Dj's and Bands - Nickodemus, Gypsy Hill, Baile La Cumbia, Dockside Latin Orchestra, Palov, Panama Cardoon, Voodoo Love Orchestra, Malphino, Polito Boogaloo, Xaman X, Cut Capers, King Lagoons Flying Swordfish Band,

A
lejandro Toledo and the Magic Tombolinos, The Brass Funkeys, Camo Clave', Los Gusanos, Dockside Latin Orchestra, Faith Y Branko, Indira Roman and Aji Pa ti, DJ Inko, Larry Skg, Chris Tofu, Cal Jader, Ru Robinson, Waggles, Malavita, Vincent Trombone and many more....